Imagine racing across 400-foot high sand dunes in a roasting 122 F, or competing on snow with gale-force winds, lows at -4 F, and penguins along your path, all while carrying everything you need on your back for a grueling 250 km (155 miles). Professional ultra-runner Jax Mariash, aka Wonder Woman Jax, has won self-supported ultras on five continents. In 2016, she ran the 4 Deserts Race Series, winning in South America, Antarctica, Africa, and Asia, where she won the Gobi March. In North America in 2018, she became the first American to win the Grand to Grand Ultra. Next up for this resident of Hood River, Oregon: Australia this May.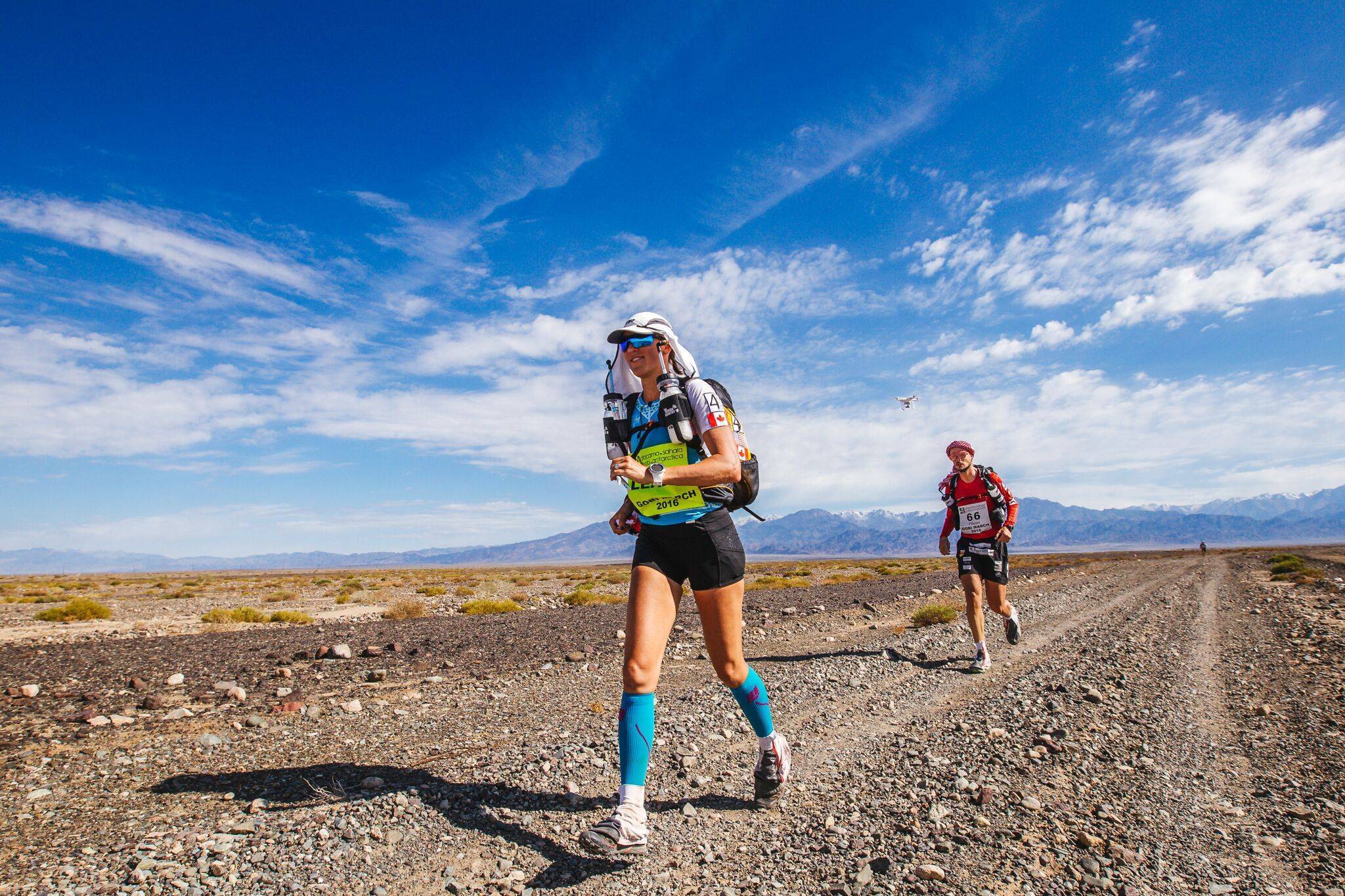 "At a fundraiser 5K run at my school, I won the age 8 and under division and got a medal, and I really liked it. I thought, I'm going to be famous someday in running. Crazy, huh?"
In 2016, she became the first woman to complete the 4 Deserts Grand Slam Plus Race Series. Here's what the pressure was like.
"One thing can go wrong. You can get a blister on your foot and have to quit, and an entire year would be a bust. On top of just that, I wanted to podium in them all. And once I won the race in Africa, I wanted to win them all. Every night, that pressure is super intense. You lie in your tent and think, how am I going to do this again? My entire body hurts. You're carrying everything to survive on your back, and you feel like you could fall apart any second. It's so much fear. But you just have to deal with the pressure and have positive affirmations. Believe in yourself and visualize yourself going through the finish line as number one. Imagine yourself becoming the world champion. You have to not give up."
About wearing compression

I heard that compression really helps with recovery and helping you go faster. I was like, I'm just going to try a pair. So it's been CEP since 2011. I feel like it really makes a difference and it has become part of my Wonder Woman Jax trademark. You can feel the effects when you're running. It's a sensation in your legs. And some of it is numbers on your watch.
Mariash calls hers a hybrid life. She's not only a world-class professional athlete, but also an entrepreneur who runs her own coffee roasting business. And, she is doing motivational speaking and writing a book.
It's kind of like non-stop pressure in my world. What I keep thinking about is the end result: I win this world record, and how can I use that to really inspire people to get after it?
Jax Mariash is an inspiration to many as a world-class ultra marathon runner and global queen of self-supported ultra-stage racing. Our CEP Compression technology ensures she's prepared for any challenge.
---