10 Training Tips for Marathons
Go Wire to Wire With These 10 Tips!
OCTOBER IS THe perfect time to run a marathon!
---
The weather is crisp and with more than 150 races across the country, it's the perfect time to set a 26.2-mile goal and find a race that fits you. The distance may be daunting but with training and a little strategic planning, a marathon can be as lovely as the cool October breeze.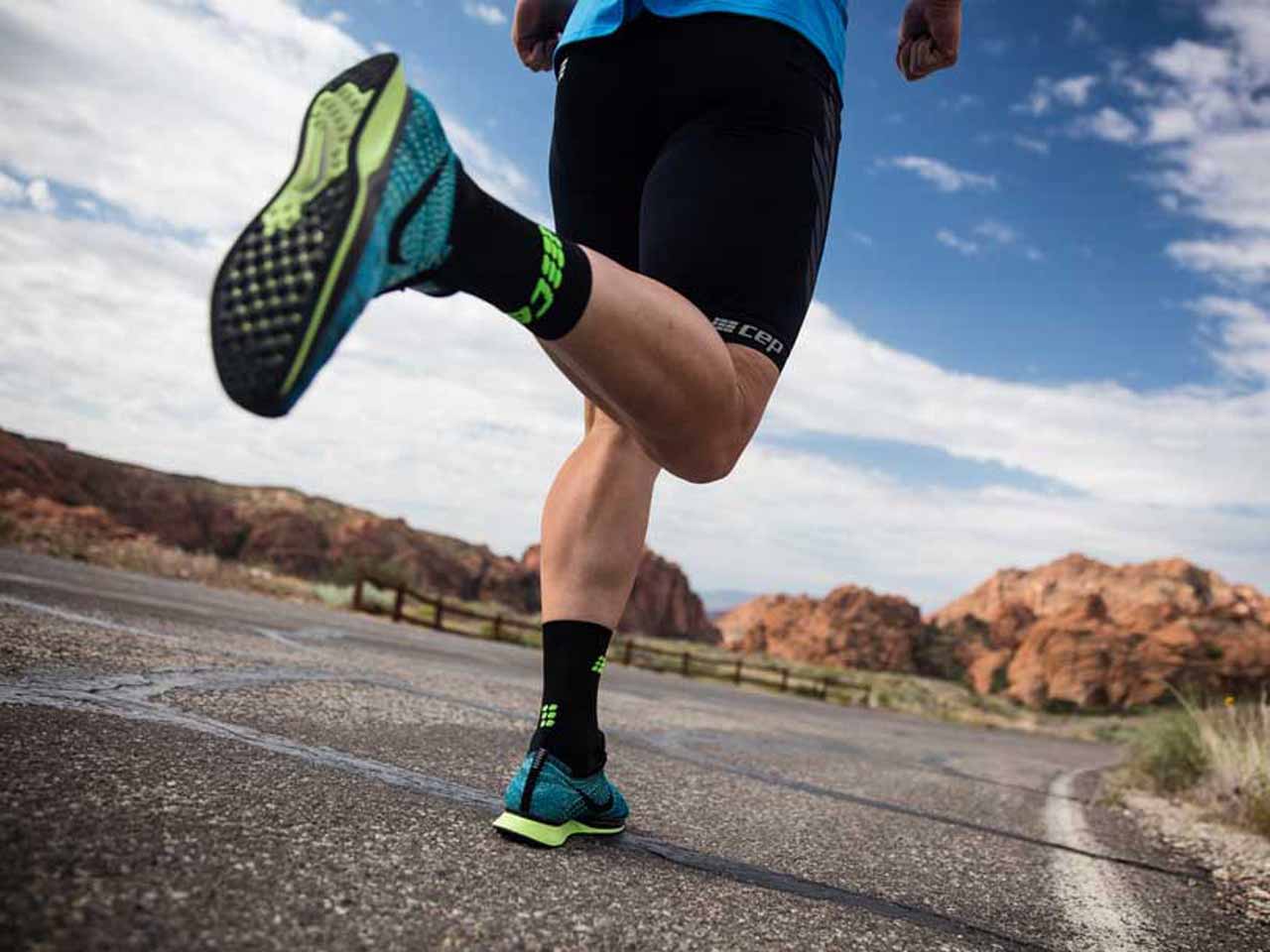 1. Select Your Destination
One of the most exciting parts of running a race is choosing a great location. Whether you opt for a race close to home or make it a destination event, pick a place that is comfortable for you and visually appealing.
2. Create your training schedule
Very few people can wake up one morning and just decide to run 26.2 miles without training. A marathon is a big commitment. Training plans can range from 14-30 weeks depending on the preparedness of the individual runner. Progress will be slow when you begin and you might experience a few setbacks. Don't be discouraged!
3. Pick your gear early and break it in
Training for a marathon puts hundreds of miles on you and your gear. Select durable, comfortable equipment that will last throughout training. Never try anything new on race day! Wear the gear you plan on racing in while you're training to avoid painful surprises.
4. Train in different weather conditions
Autumn weather changes quickly. It might be sunny and 75 degrees one day and raining and windy the next. Train in a variety of weather conditions so you feel confident no matter which weather shows for race day.
5. Try running shorter distance races before your marathon
Get in the race day groove by entering shorter distance races as part of your training. You'll get comfortable with the chaos of race day and the adrenaline rush of competition.
6. Get advice from fellow runners
Get the support and advice you need to conquer your marathon from the running community. Speak to runners you know personally or join an online community. You'll be able to ask questions and get training tips that will greatly improve your experience.
7. Do not ignore injuries
Don't be discouraged if you need to take time off training to nurse a sprained ankle or recover from a muscle strain. Listening to your body will prevent long-term injury and get you back on your feet faster!
8. Gather a support team
Marathons are hard work regardless of how much training you've done. There will be moments when you are totally drained and having a crew to cheer you on and help take care of you during the race will lift your spirits and help you finish.
9. Create a race-day plan
Whether you're traveling a long way or are only a few miles from home, having a plan for race day will alleviate stress and allow you to mentally prepare for your marathon. Prep your gear the night before; familiarize yourself with the race course by taking a drive or checking out a map. Locate water stations and figure out where you're going to park. These preparations will give you peace of mind and make your race day run smoothly.
10. Have fun
Enjoy yourself every step of the way! Like life, running a marathon is about the journey. Whether you cross the finish line or not, you've committed to and trained for an endurance event most people never attempt. Be proud of your hard work!
---
---